Glenn Greenwald is evolving, kind of. Even before the election of Donald Trump, he was one of the country's most visible skeptics of "Russiagate," arguing that very little evidence supported the idea that Moscow was hot for Donald. Since then, Greenwald has continued to accuse Democrats, their friends in the media and their allies in the intelligence community of embarrassing themselves with unfounded claims about Trump and Russia, and generally struggling with the truth.
These positions, as you might expect, have pissed off a lot of progressives—partly because Greenwald has amassed a body of work that's impossible to dismiss. He first sprang into public view about a dozen years ago as the ferocious author of a small personal blog, "Unclaimed Territory." Writing with enviable frequency in caustic prose, he railed against the bloody occupation of Iraq, eviscerated the legal justifications for torture, ridiculed the pretense of "objectivity" in journalism and documented the steady encroachment of government surveillance on American citizens. His popularity continued to rise through a stint at Salon during the early Obama years, and seemed to peak as a writer for The Guardian in 2013, when he traveled to Hong Kong for a secret meeting with the whistleblower Edward Snowden. Greenwald's ensuing articles about the illegal wiretapping of American citizens kicked off an international scandal and won him a Pulitzer Prize—along with the financial support of eBay founder Pierre Omidyar, who agreed to underwrite Greenwald's next venture. Since 2014, the website he helped create, The Intercept, has exposed a host of shady extra-judicial programs in the U.S. government, even while irritating many of its own readers with Greenwald's skepticism about Russian meddling.
This month, I began hearing from people close to Greenwald that his views on Russia were changing, so I reached out to see how far he'd come. Our conversation began at 10 on a recent morning, when one of his two young sons answered the phone at their home in Rio de Janeiro, and it continued through multiple calls and myriad disagreements on topics ranging from Russian espionage to the midterm elections to the practice of journalism itself, before winding down about 7 that evening as Greenwald rushed to the airport in a taxi, occasionally pattering with the driver in Portuguese. The discussion, which has been edited and condensed for clarity, was both illuminating and surprisingly warm—even when each of us thought the other sounded totally bonkers.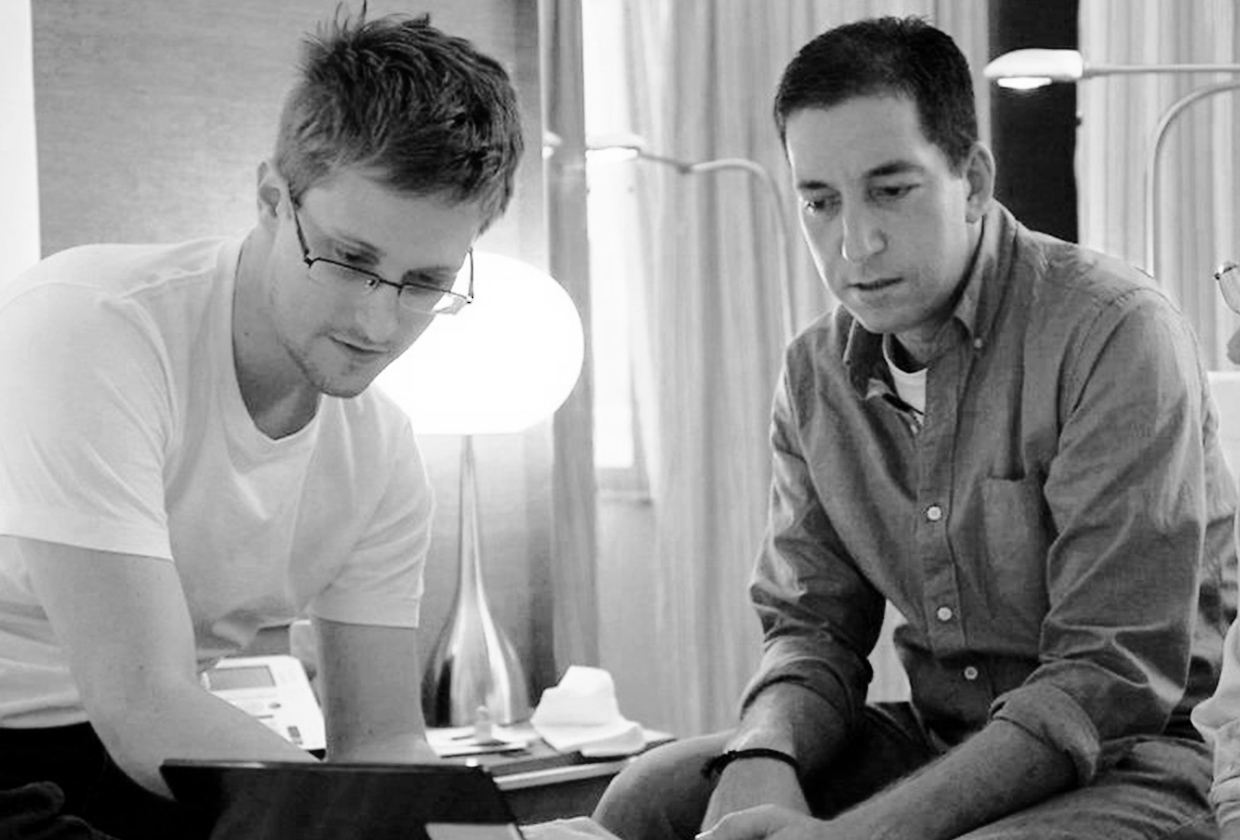 Let's dig into Russia. I think your concern here is about evidentiary standards, not doubting whether Moscow could, or would, do bad things. But I also think you're arguing that, if the allegations are true, they're still not as serious as people are making them out to be. So I want to ask about both.
OK, first let me just express my happiness and gratitude to hear my views on this issue correctly described. It's very rare. It's like water in a desert. So let me just take a moment to express my happiness.
All right. So what do you think is the most compelling evidence that Russia ran a dirty-tricks operation on social media in the last election?
I think there is evidence—I wouldn't say proof—that has been presented by social media companies, as well as by journalists, that pretty strongly suggest some degree of Facebook and Twitter messaging originated from circles connected to, or maybe even part of, the Russian government.
So there is enough evidence that you accept the social-media operation happened?
Well, I think there are serious questions about the magnitude of it, the impact of it and the intention behind it. But yeah, I accept provisionally—I mean, I'm persuaded that there were at least some Facebook ads and some tweets posted by Russians.
A lot of this was
first reported
[1]
Read the piece if you haven't. It's fantastic.
by Adrian Chen in 2015, but the
February indictment
from Robert Mueller made very specific allegations about Russia's Internet Research Agency—its street address, its mission to accomplish "information warfare against the United States," that the staff was 80 full-time employees with a budget of $1.25 million a month. Do you find that kind of specificity compelling?
I think allegations in an indictment are inherently unreliable because prosecutors are making a case. That said, once an indictment rises to a certain level of specificity, in order to dismiss it you would have to assume that Mueller and his team are literally fabricating information. I don't think that's likely. So yeah, I think that allegations of an indictment can be regarded as evidence, provided that they're very concrete and specific, as those were.
What about the second
Mueller indictment
, about the Russian government hacking the Democratic National Committee and John Podesta?
[2]
Hillary's campaign chairman in 2016.
I regard that indictment as the first instance of actual evidence being presented to substantiate the allegation that the Russian government was involved in the hacking. It still obviously isn't evidence that Putin ordered it, nor is it proof that the Russian government did it. There are still lots of questions I have about how it's linked to GRU, [3] Basically an amalgam of the NSA and CIA in Russia. and how reliable the attribution evidence is. There seems to be some implied suggestion that either they had human intelligence or signals intelligence, or both, that led them to this knowledge. I'd want to be able to evaluate that in order to test the veracity of these claims. But yes, because of the level of specificity, I do regard that indictment as evidence.
So, there's enough evidence to believe the Facebook and Twitter operation happened, but on the hacking of Democrats, you believe there's some evidence, but it's not determinate.
That's precisely accurate. But I also think these kinds of disinformation and misinformation and propaganda campaigns, by and among these countries, have been going on for decades. It would be more surprising if the Russians weren't doing things to infect U.S. discourse with information that they regarded as beneficial to their interest, because the U.S. has so many programs like that as well.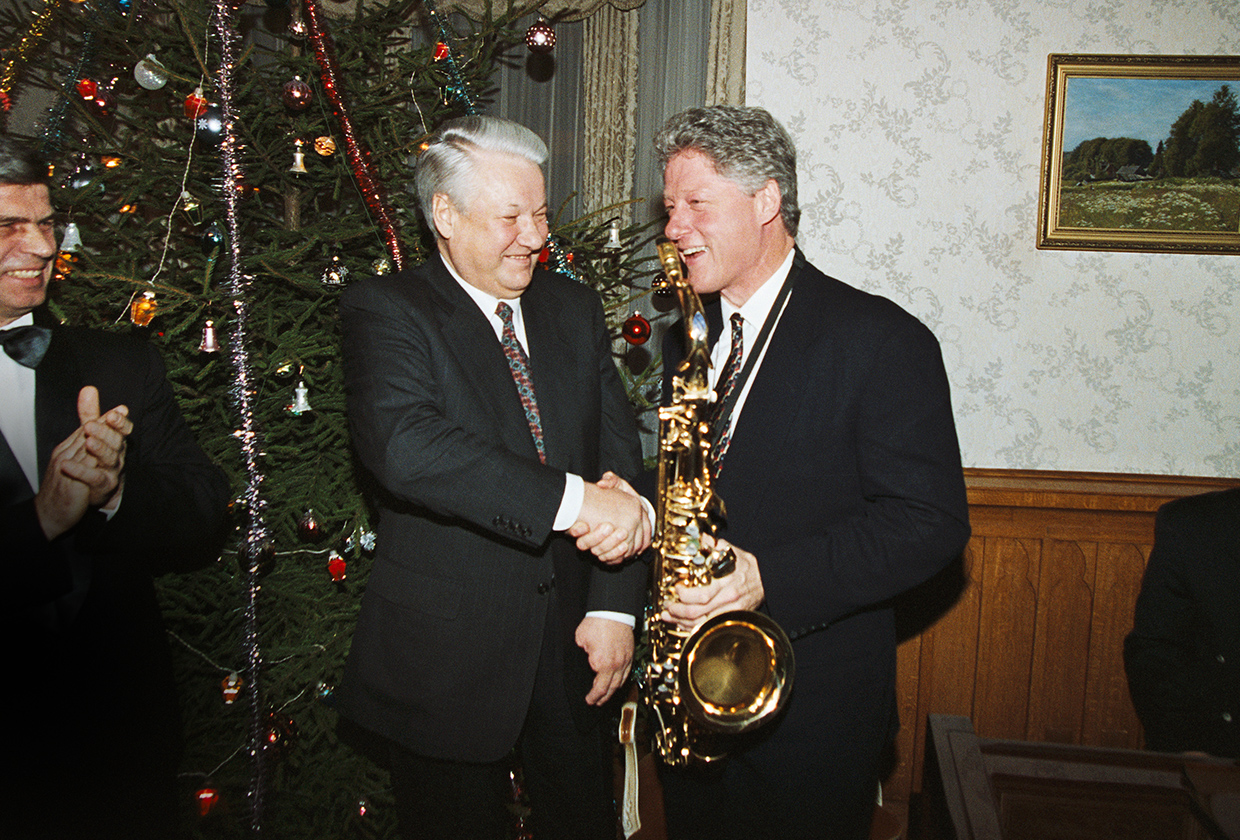 "To watch the U.S. turn around and play the victim is very difficult to swallow given that I know what the U.S. does to ... many, many [countries] in the world."
Right, of course—the U.S. effort to install Boris Yeltsin is a good example, and we spread malware all the time in other countries. But you wouldn't suggest that whatever the United States government does is the model upon which we decide what's right and wrong?
No, but it's highly relevant to the question of how we treat revelations about what other countries are doing—whether we treat it as a standard practice among countries, and respond accordingly, or we pretend that it's some kind of 9/11 or Pearl Harbor, like an aberration and a violation of international norms.
A fair number of reporters believe the Shadow Brokers, a hacker group that spread malware developed by the National Security Agency, was also a Russian operation. That cost hundreds of millions of dollars in damage. Do you still think that represents the norms of international affairs?
I've been thinking about this. Maybe part of the reason why I see these things differently than a lot of other journalists, and a lot of other people, see them, is because of how I spent two years of my life quite recently.
Whatever do you mean, Glenn?
Other than reading through top-secret documents about what the U.S. and their little allies do to the rest of the world when it comes to cyber invasions and spying and disinformation campaigns? [4] He's talking about the Snowden period, folks. I mean, to watch the U.S. turn around and play the victim is very difficult to swallow given that I know what the U.S. does to these exact countries and many, many others in the world.
I guess there are two different ways to evaluate the seriousness of an espionage operation. One is whether the effort was unusual. Another is to gauge the impact. I think a lot of people believe the 2016 election is so serious because of the impact.
The U.S. government is pretty effective in its disinformation and cyber-invasion campaigns. It's not like they're playing around with trivialities. Everyone knows that the U.S. government has on many, many occasions—not just a very distant history, but recent history—done things like actually change governments, like overthrow governments.
Sure, but installing a president of the United States has a much bigger global impact.
I mean, I guess if you're a liberal in America, you think it's worse. But if you're a Chilean...
But the leader of the United States exerts power everywhere.
No, I refuse to accept that. I find that offensive, actually.
Why?
I think that's a very ethnocentric way of looking at the world. It's very self-centered.
No, it's just that if America has a crook as president, it affects the entire planet.
That would be a valid argument if the only instance in which the U.S. had done this was Chile, or other tiny little countries that didn't have an effect on anyone other than the people who lived in that country. But you yourself just referenced the fact that the U.S. played a significant role in the election of Boris Yeltsin, and look at what happened in Russia. The suffering and the deprivation as a result of the privatization and neoliberal policies that Yeltsin ushered in, which is what made the U.S. want to support him in the first place. And Russia is not Chile. They have massive stockpiles of nuclear weapons, a serious military. The U.S. has meddled there all the time. The U.S. has done the same thing in Iran, trying to undermine and destabilize the current government, let alone deposing the Shah. Saudi Arabia has great influence on a lot of people around the world, as well, including what they're doing in Yemen, which the U.S. is directly responsible for by propping up that government. The U.S. is interfering constantly.
"The idea that [Jim Clapper and John Brennan] are concerned about ... 'decency and morality in government' is completely contrary to everything their entire lives have been about."
Obviously, but don't misrepresent what I'm saying. In any case of U.S. meddling in another country, horrible things happen. But no one affects the whole world like an unhinged and dangerous American president.
I just think there's a ton of assumptions embedded in that claim that I don't accept. Beginning with the idea that the difference between Hillary Clinton winning and Donald Trump winning is so, so vast for the entire world. I think there are differences between the two candidates in terms of policies that they would have implemented, primarily for the United States. But what are these grave differences that the rest of the world is suffering under Donald Trump which they wouldn't have been suffering under Hillary Clinton?
OK, that's a better argument.
I think it also depends on minimizing the effect of what we call U.S. meddling—dismissing or trivializing how many people have suffered as a result.
That's a horrible thing to say and you know it's not true.
No, I'm not attributing bad motive. I'm not saying that you're looking at the world ethnocentrically by…
Well, you did say that and it's wrong.
No, I was, but I'm not now. I'm saying that regardless of motive, it's a wrong analysis. Trump was against a lot of the wars that Hillary wanted. You could make a very strong case that if Hillary Clinton won, there would be countries that we would be bombing which we are not currently bombing, like Syria.
But you will admit that a U.S. president has more global impact than a despot in a small country?
If you want me to acknowledge that the U.S. is the most powerful country in the world, I'll acknowledge that. So who leads the U.S. has more consequences for the world than who leads any other specific country.
And if you install a dangerous president here, it amplifies the damage we do elsewhere.
Well, I don't know. Trump ran on the whole idea of "America First," which is a very isolationist, xenophobic way of looking at the world that says that we shouldn't be engaged internationally, we shouldn't be concerned with who's leading other countries, changing leaders to make other countries better. We should be focusing only on ourselves. I mean, that's the Trumpian worldview.
No, it's not. That's what he ran on, but he's actually been advocating for dictators all around the world. He's been out there praising Duterte
[5]
Rodrigo Duterte. The proudly drug-busting, head-cracking, assassination-happy president of the Philippines.
and empowering autocrats, and he launched the strikes in Syria relatively early in his presidency. He's currently backing Saudi Arabia in Yemen...
The Syria strikes that Hillary Clinton supported.
I'm just saying that he's not an isolationist. He only pretended to be in the campaign.
But if you look at the Syria debate, I think that was the most clarifying, because what got overlooked is that Hillary Clinton had an ongoing, sustained critique of Obama's foreign policy, which was that he was insufficiently interventionist—in particular when it came to confronting Russia, both in Ukraine and Syria. Those are her two predominant critiques of Obama's foreign policy: that he didn't do enough to oust Assad, [6] Syrian President Bashar al Assad, whose brutal leadership over the past seven years of civil war has involved multiple chemical attacks against civilians, the displacement of 13 million refugees and more than half a million deaths. Assad is widely considered a client of Russian influence. and he wasn't willing to arm with lethal weapons anti-Russian factions in Ukraine. Trump in both instances essentially sided with Obama. Although he did actually end up sending lethal weapons to Syria.
Yeah, I think you have to distinguish between what he said during the campaign and what he's actually done as president.
If you look at Syria, I don't think you can make the argument that the U.S. has been involved in any serious effort to dislodge Assad, notwithstanding those two strikes.
He stepped it up from Obama.
I don't think that's true.
His strikes on Syria were a step beyond Obama and a direct contradiction of his own campaign.
[7]
Three months after taking office, Trump responded to a chemical weapons attack in Syria by firing 59 Tomahawk missiles at a Syrian air base—a choice the Obama administration had ruled out four years earlier.
There's a weird contradiction between, on the one hand, claiming that the Russians wanted to install Trump because they thought he was going to be some kind of puppet of Russian interests, and then on the other hand saying that he is involved in a serious effort to dislodge one of Russia's most important client leaders.
Not really. An effort to install a president doesn't necessarily produce the results that you wanted.
Just because he didn't do what Russia wanted in Syria doesn't mean they didn't think he would when they worked to elect him.
One of the reasons why the Russians favored Trump in the campaign was because Trump's policy was that the U.S. has no business trying to bring about regime change in Syria, which was much more favorable to the Russians than Clinton's position that Obama should have done more to dislodge Assad. Yes, Trump did symbolically and in a very kind of inconsequential way, on two separate occasions, bomb Syria—both times applauded by Hillary Clinton. But I don't think anyone thinks there's been a serious effort to bring about regime change in Syria.
If anything, he has partnered with Assad against ISIS and against al Qaeda, which was also Obama's position. So I think the point here is that it's easy to exaggerate the difference for the rest of the world between Clinton and Trump. The reality is: Trump has not started new wars. He's escalated the bombing of ISIS in Syria and Iraq in a horrific way that's killed a lot of civilians. I think Hillary Clinton would have done the same. I think Clinton probably would have been more militaristic about involving the U.S. in Syria. She said she would, and I take her at her word for that. So I don't actually think the difference for the rest of the world between those two has been nearly as grave as you're suggesting. I think the primary differences have been domestic.
OK, so if both of the Mueller indictments are true, how much impact do you think Russian interference had on the outcome of the election?
It was a really close election, so I'm not going to say definitively that certain Facebook ads or tweets, or even the release of the emails, didn't alter the outcome of the election. But what always bothers me about this analysis is that it isn't like the Democrats just lost the presidential election in 2016. They are essentially collapsing as a national political force. And the success of Obama and his unique political talent masked that. They've lost, as you know, the House and the Senate, and statehouses and governorships all across America.
So on the list of causes why Hillary lost, I think Russian interference falls very, very, very low down on the list. When you compare it to the perception that Democrats are the party of Wall Street and Silicon Valley and the choice of someone like Hillary Clinton, who represents the status quo at a time when the status quo is uniquely hated, and the terrible campaign she ran, and the terrible messaging of "America is already great," and the whole perception of dishonesty surrounding the Clintons for a long time—those things are much more significant to me than some Facebook ads and even the reporting on those emails.
"I had a lot of sympathy for Mark Zuckerberg. ... He was widely criticized for what he said when [Kara Swisher] asked about things like Holocaust denial. But I don't understand why he should be the one acting as arbiter of truth."
How do you rate the significance of the Russian meddling compared to the Comey letter?
It's an interesting question, because if you look at what Democrats were saying in the immediate aftermath of the 2016 loss, their primary culprit was Comey, and not the WikiLeaks releases or Russia. Nate Silver did that analysis where he said that by far the biggest factor—the thing that he would identify as the primary cause of her loss—was the late release of the Comey letter. [8] Silver, a prominent data analyst, concluded on May 3, 2017, that "Hillary Clinton would probably be president if FBI Director James Comey had not sent a letter to Congress on October 28." But he cautioned that "the Comey letter wasn't necessarily the most important factor in Clinton's defeat, although it's probably the one we can be most certain about."
Right. And if you believe the Comey letter had a decisive impact, the reason would be that it was adding to this constant chant about her dishonesty.
Yes, and this perception that she's dishonest goes way back. It's not like it just started in June of 2016, when these WikiLeaks emails got released. These vulnerabilities are longstanding—and by the way, not invalid.
I guess what I'm saying is that the Russian influence campaign seems to have added fuel to that fire in a significant way.
So if it's true that the Internet Research Agency was doing these things, and that social media is vulnerable to it, and these campaigns are ongoing, which I think we both know they are…
Then what should Facebook be doing right now? How should they be handling these threats to our system?
When we talk about problems, I think it's important to talk about not just the current problem, but also the problems that might come from the proposed solution. So obviously I think it's a bad thing if the internet is being used to deceive people with fake news or fabricated claims. But a lot of what you're calling the Russian disinformation campaign wasn't based on false things. Like the emails, for example, were all true. It's not like any of them were forged. And a lot of the Facebook ads that have been identified as originating from Russia voiced valid critiques that lots of people in the U.S. voiced, as well. [9] In March, Democratic members of the House Judiciary Committee released more than 3,500 Facebook advertisements from Russian agents, including one that showed a photo of Clinton with the words "many black people support this old dirty bitch" and another that said, "Satan: If I win, Clinton Wins!" Most weren't even about Clinton, though, and were just ham-fisted attempts to stir up racial resentment. So I think we have to be careful to distinguish between propaganda that is grounded in truth and accuracy, or even real opinion, versus actual deceit. And I would agree that the latter kind of campaigns are destructive.
The question then becomes: Are these campaigns more destructive than empowering Facebook to regulate internet content? I had a lot of sympathy for Mark Zuckerberg in that interview he did with Kara Swisher. He was widely criticized for what he said when she asked about things like Holocaust denial. I don't understand why he should be the one acting as arbiter of truth. You know, the internet, if you look back at what was said about it, about why it was such an important and exciting human innovation, was that it was going to be this area where human beings were going to be able to disseminate ideas and communicate with one another, free of constraints. Now we're talking about having unaccountable corporate giants, who are really monopolies, more or less regulating what can and can't be said on the internet. A power that they don't actually want.
They clearly don't. But you don't think Facebook has any of the obligations that a publisher is bound to?
I see Facebook more like AT&T than The New York Times.
What is your assessment of the evidence that the Trump campaign was interested in coordinating with the Russian government?
I think we have to divide that question a little bit for me to answer it fully. If you go back to 2016 and look at what the original allegations were that actually led to the Mueller appointment, the suspicion was that Trump or the Trump campaign collaborated or conspired with the Russians to actually commit the crime. To do the actual hacking. I don't think there's any evidence whatsoever that Trump or Trump officials worked with the Russians to perpetrate the hacking. I don't even think anyone claims that anymore, even if some still harbor suspicions.
Instead, we have now reverted to this much vaguer term collusion which, as everyone knows, doesn't really have a legal meaning. And it now includes things like a willingness to possibly receive information that the Russians obtained about Hillary Clinton and was harmful to her, in order to confer advantage on the Trump campaign.
I think the Trump circle is open about the fact, and has been open about the fact, that the reason they went to that Trump Tower meeting was because they were lured to it based on the promise that they were going to get dirt on Hillary Clinton.
Well, let's be clear. That was a later admission on their part. At first, they denied it.
[10]
In his first public statement on the meeting, Donald Trump Jr. made no mention of the effort to get dirt on Clinton, insisting, "We primarily discussed a program about the adoption of Russian children." Shortly afterward, emails surfaced in which representatives of the Russian government had offered to "provide the Trump campaign with some official documents and information that would incriminate Hillary," and Trump Jr. had replied, "If it's what you say I love it." Trump Jr. then issued a new statement admitting that the real purpose of the meeting was to get dirt on Clinton all along.
They denied it at first.
No. No, no. Even from the beginning, Donald Trump Jr. said: We were told we were going to go and get information about Hillary Clinton, and we got there and all they wanted to do was talk about adoptions and the sanctions. And he realized it was a waste of time.
He didn't admit that until the email came out.
That was always their explanation about the Trump Tower meeting.
No, at first they said it was about adoptions.
Donald Trump Jr. never pretended that he went to a meeting because he was interested in the question of adoptions. He said that when he got there, that's what he realized they wanted to talk about. But that's not what they told him the meeting was going to be about.
Before the email came out, the administration was saying that meeting had absolutely nothing to do with Clinton's email hacking.
That's not my memory, but it's not really relevant to your question. What you asked me was the question of evidence about collusion. And so, whether they admitted this in the beginning, as I strongly believe was the case, or they admitted it ultimately, as you believe, I think they now say that the reason why they went to the meeting was because they wanted dirt on Hillary Clinton.
Agreed. We know that now.
I personally don't find that disturbing or surprising and definitely not illegal. At the very same time that the Trump campaign was trying to get dirt on Hillary Clinton from Russians, the DNC had people going to Ukraine and going to Russia to try and get dirt on Paul Manafort and Donald Trump and his finances. [11] The DNC denies a role in this, but one of its operatives did reach out to Ukrainian officials in hopes of finding dirt on Trump's campaign chairman, Paul Manafort. The hunch bore out. On August 21, Manafort was convicted of eight criminal charges, including tax fraud related to shady political work on behalf of Ukrainian oligarchs tied to Moscow. Of course you want dirt on your political opponent in a race for who's going to be occupying the Oval Office! And of course you're willing to take dirt from anybody—as long as it's true. Journalists of all people should understand this more than anybody because it's kind of a code of journalism that if somebody gives you accurate newsworthy information, you publish it regardless of who the person is who's giving it to you, how they got it or what their motives were.
Yeah, but I don't think anybody's saying that presidential campaigns and journalism are the same project and bound by the same ethical standards.
Oh, so it's OK for journalists to take relevant information from foreign officials, or from thieves, or from people who are engaged in terrible vendettas, and use it to their advantage, but it's not OK for political campaigns?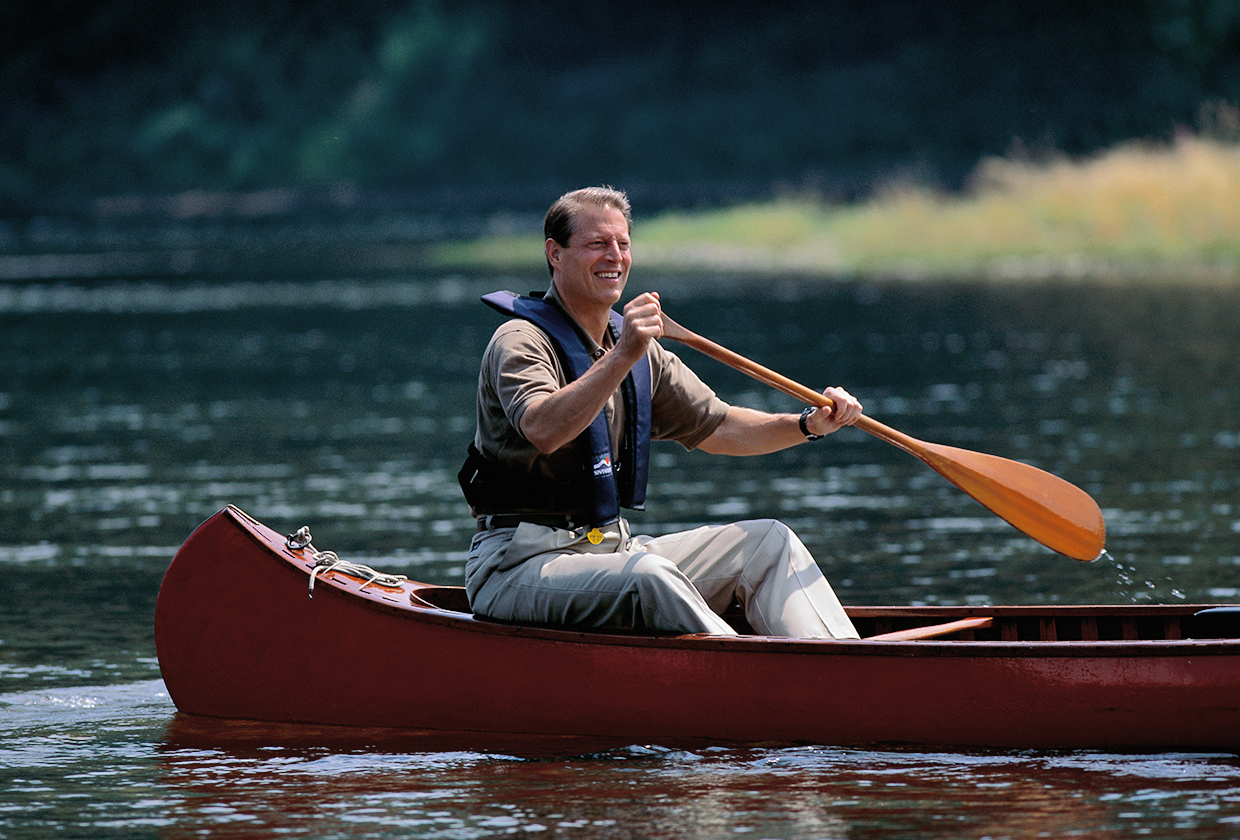 I think that's the position a lot of people have, yes. For example, Al Gore turned in, and refused to see, the debate-prep handbook of George W. Bush.
[12]
In 2000, an aide to the vice president received a surprise package in the mail that contained a videotape and documents outlining George W. Bush's debate plans. The aide said he watched 60 to 90 seconds of the video before realizing what it was, and the campaign promptly handed all of the materials to the FBI.
But a journalist would have read it. Right?
OK, but I mean, again, the Democrats were more than eager to pressure Ukrainian officials to get banking records on both Trump and Manafort that could be used against them in the campaign, which I don't find disturbing or immoral or illegal, either.
So when Al Gore turned in that debate-prep handbook, that was needlessly Boy-Scouty?
Yes, I do think that, and a lot of Democrats thought that at the time, too. You know, it's a nice, ethical thing to do. I'm not condemning him for it. But at the same time, had he used that, I don't think it would have been a crime.
I'm not asking if it was a crime. That's a narrower question.
Let me just say that I do think there is a distinction between what Al Gore got, which was private, secret insight into what the Bush people were planning on doing during the debate, that would give him an unfair advantage, versus getting accurate information about unethical behavior or potentially illegal behavior that someone running for president of the United States has been engaging in.
They're obviously separate circumstances, but why are they categorically different?
Because I think that, in general, it is a categorically positive event when the public learns relevant information about somebody who wants to occupy a position as powerful as the U.S. president. Just like The New York Times published Donald Trump's tax returns, despite having no idea who sent it to them, or what the motives were, or what crimes were committed to get them, and then justified it by saying, "Our role is to inform the public, not to morally judge the people who got us this information." I think political campaigns should be trying to do what they can, short of breaking the law, to get relevant information about the person they're running against.
When you hear people like Jim Clapper and John Brennan
[13]
Generalissimos of the Deep State. Clapper was the director of national intelligence from 2010 to 2017, and Brennan ran the CIA from 2013 to 2017.
all over the news these days, does their alarm about Trump and Russia have any credibility with you? Or has their credibility been so diminished that their analysis doesn't count for anything?
The latter, and I'll tell you why. It doesn't mean that everything John Brennan or James Clapper says is inherently false or even ill-motivated. But I do think that broadly speaking, there are two types of critiques of Trump. One is that the policies that he's implementing, and the rhetoric that he's spouting, are dangerous and wrong. And that's the kind of critique that I am receptive to.
I think there's another kind of critique of Trump that has generated a lot of the most vehement opposition among people like national security-state officials and longtime Republican operatives, who were totally fine and happy with all of the horrific abuses of the Bush-Cheney years—which, at least to date, far exceed the abuses of the Trump years. Trump basically rips the mask off the reality of what the United States government does in the world. He makes it harder to maintain the propaganda about what the U.S. is, and what it does. He's a threat to the power structures that have long ruled Washington, because he doesn't need them and, in fact, is hostile to them. I think people like Brennan and Clapper and the like fall into the latter category. The idea that they're concerned about "noble precepts of democracy" or "decency and morality in government," I think is completely contrary to everything their entire lives have been about.
It seems like one of your concerns about the way this story has been reported is not only about those bold-faced names, but the preponderance of anonymous leaks from intelligence agencies. You're unwilling to assign credibility to leaks that come out of the FBI, CIA, NSA.
I thought the lesson of the Iraq War was that we were no longer going to place blind faith in the evidence-free assertions of anonymous officials inside the government. It should have been the lesson from the Vietnam War, and from so many other significant events over previous decades, but at least I thought that was the lesson from the Iraq War.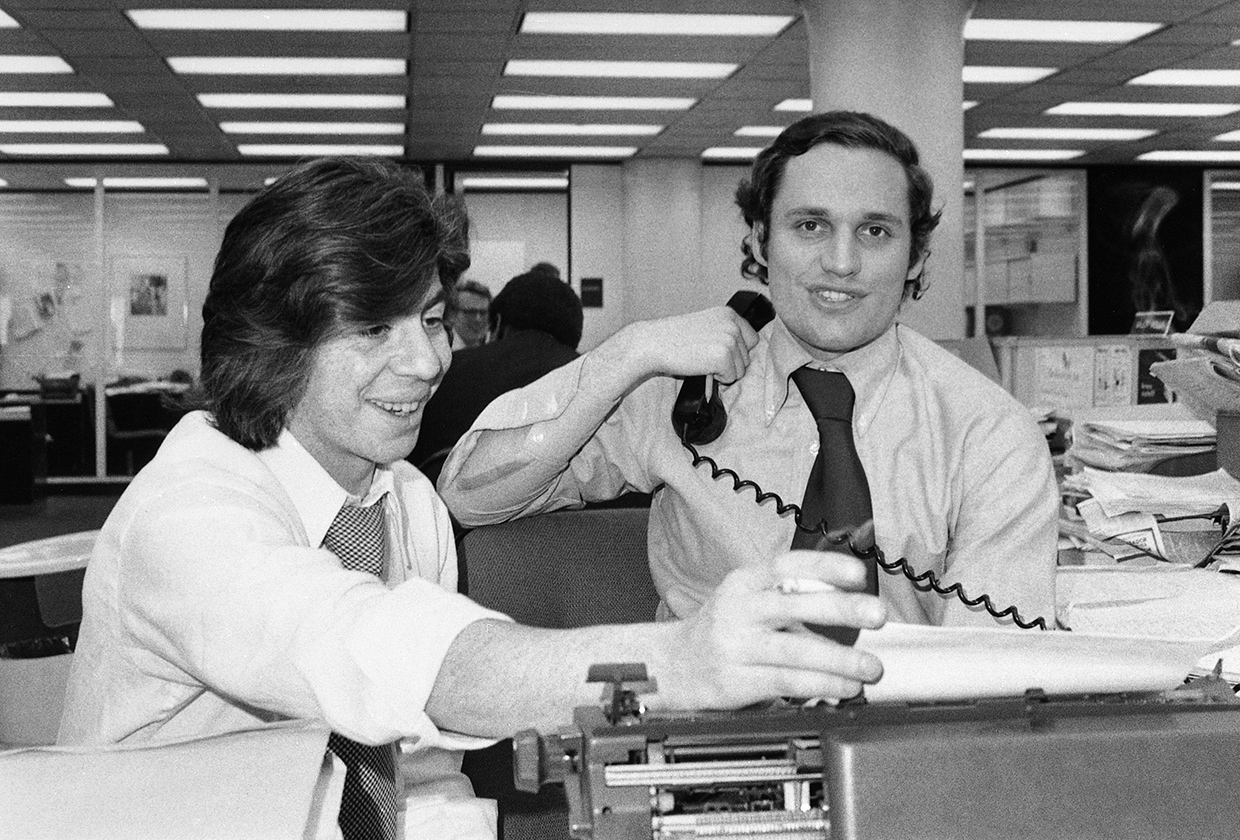 "Watergate is actually an example supporting my view of how we ought to be ... waiting for evidence before we believe it."
Certainly, the Iraq War was an example of intelligence agencies misleading the public. On the other hand, the Watergate scandal broke because Bob Woodward trusted an intelligence official—namely Mark Felt, deputy director of the FBI.
No. No, no, no, no, he did not.
Well, yeah he did. That's how the story broke.
[14]
Woodward's first article linking the burglary to the White House appeared on the front page of The Washington Post on June 20, 1972. Under the headline, "White House Consultant Tied to Bugging Figure," its only citation was "federal sources close to the investigation." Woodward and Bernstein later confirmed their primary source was the deputy director of the FBI, Mark Felt. "It was he who advised Woodward on June 19 that Howard Hunt was definitely involved in Watergate," they wrote.
No, Bob Woodward did not go and meet a deputy director of the FBI and hear assertions and accusations and then go and publish them as true. He went and used that information as a guide to where to go and investigate and obtain the evidence that allowed him to report on what ultimately became the Watergate scandal.
No, he did both. It is absolutely a fact of history that within three or four days of the burglary, Woodward published the first story saying that Howard Hunt was tied in with it, and that it went through Colson
[15]
Charles Colson was the White House attorney to President Richard Nixon. When the Woodward story in The Washington Post implicated him on the morning of June 20, 1972, Colson panicked. In a conversation captured by Nixon's recording system that afternoon, Colson is heard saying, "Pick up that goddamn Washington Post and see that guilt by association." Nixon's reply: "The guy will get a Pulitzer Prize for this."
back to the White House—and all of that was based on anonymous federal sources "close to the investigation" or something like that. There was no…
We can go and dissect each story, and I think in each case, I can show you very specific claims, like the initials H.H. being found in the notebooks of the burglars who were arrested, which is what tied it to the White House in the first place—like actual documentary evidence.
I'm not saying there wasn't evidence. I'm saying he reported that without seeing it.
I don't think you can characterize the Watergate reporting as nothing more than just stenographic, faith-based repeating of accusations about evidence.
Nobody's saying that, so don't misrepresent…
I don't think the Watergate is a counterexample.
It's not an example of a story breaking, three days after the burglary, with a report in The Washington Post that was based entirely on anonymous sources?
Had Edward Snowden come to me and said, "Hey I'm in the NSA and I want you to know about all of the programs" and didn't have any documents to show me to substantiate the claims that he was making, I doubt that I would have reported it—and in fact, I've had lots of people who work inside the government make claims like that before, without any documentation. And absent evidence, I don't just repeat as truth what people inside the government tell me.
I know you don't, but the reporting on Watergate did begin that way. The Post connected the burglary to the White House on the basis of anonymous leaks from the second-in-command at the FBI.
If you want to debate how the Watergate reporting originated, and how it was done, we can do that. I've studied it a lot. You sound like you have, as well. What is nonetheless true is that what brought down the president was not evidence-free assertions from anonymous officials, but the availability of actual evidence that people are able to touch and feel and review and critically evaluate that made people convinced that those assertions were actually true. So to me, Watergate is actually an example supporting my view of how we ought to be forming opinions and deciding what it is that we believe, namely that we ought to be waiting for evidence before we believe it.
What I'm saying is, there's a long tradition in journalism of building a case slowly—you might begin with reliable anonymous sources and develop more concrete evidence over time. A lot of good stories begin that way, including Watergate specifically.
I just don't see it that way. But more importantly I don't think it became a valid story until there was evidence for it.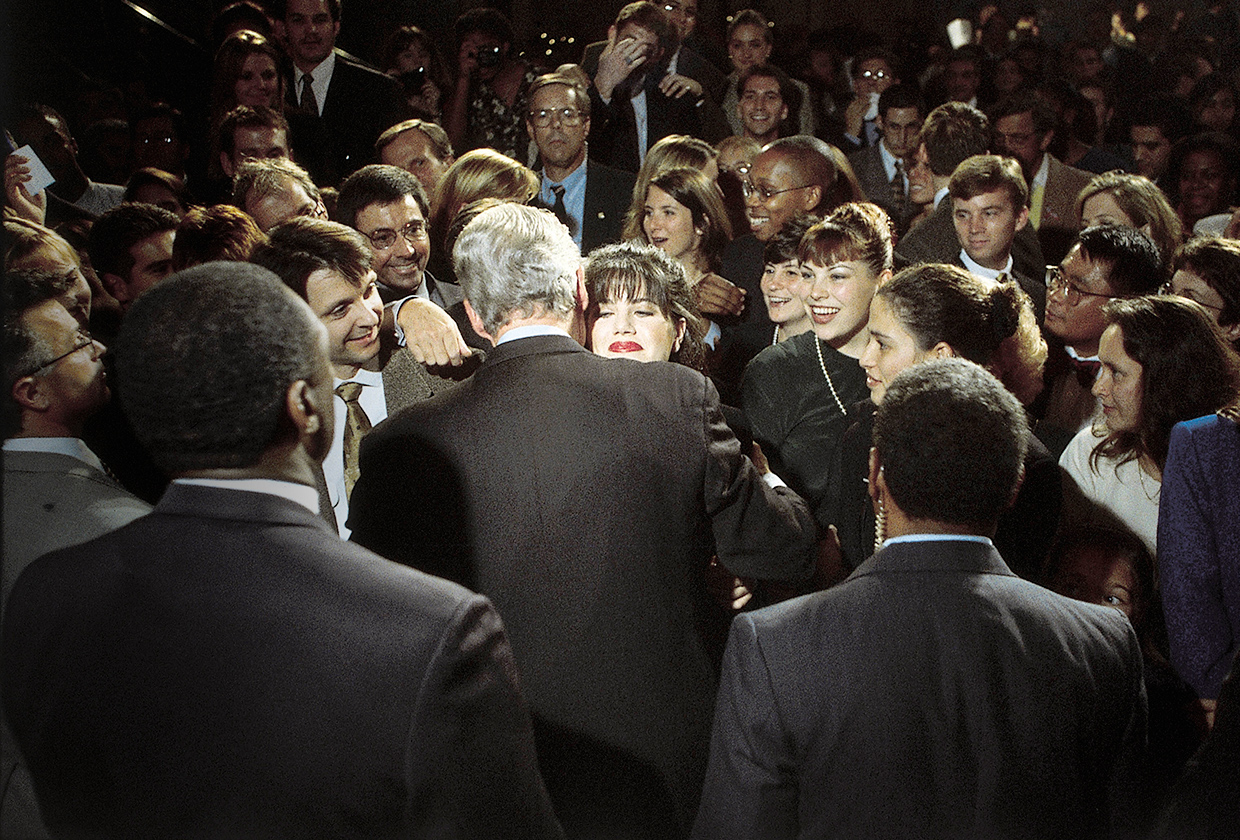 "I think it would be the height of all ironies if a Democratic House decided to bring impeachment charges against the president based on claims that he sought to conceal evidence of an extramarital affair."
Well, let me ask you about Michael Cohen's plea deal.
[16]
Cohen, who was the longtime personal attorney for Donald Trump, pleaded guilty to eight criminal charges last week. Two of those charges described campaign finance violations "in coordination and at the direction" of the president.
The president is now an unindicted co-conspirator in a federal felony. And it's one that pertains to the election, an effort to hide information from the public that might influence votes.
If the Democrats win the House this fall, would they be justified in pushing for impeachment?
I think it would be the height of all ironies if a Democratic House decided to bring impeachment charges against the president based on claims that he sought to conceal evidence of an extramarital affair.
So the motive for this—to influence the outcome of an election—doesn't differentiate it from the motive behind Bill Clinton lying about Monica Lewinsky?
He was lying about Monica Lewinsky because he was afraid of political injury, of being politically crippled by revelations that he had abused his power in order to have consensual, in quotes, sex with this 22-year-old intern inside the Oval Office. And he perjured himself, which is a crime. But I never thought that's the sort of thing that rose to the level of removing a president, even though it was clearly wrong. Before you reverse the outcome of an election or nullify it, I think it should take some very serious crimes. I don't think paying off porn stars to remain silent rises to the level where I would feel comfortable impeaching a president.
What is your sense of how likely it is to happen?
Well, there are going to be a lot of Democrats who are going to be representing districts that voted for Donald Trump, and in two years, they are going to face reelection. So I don't believe there are going to be enough Democrats in the House who are willing to impeach Trump. I also think that there's going to be a political calculation, just like in 2006, when they promised that they were going to end the Iraq War and took over the House based on that promise, and then they decided that they actually didn't want to end the Iraq War because they wanted to run against it in 2008.
I think they would love to run against Trump in 2020, as opposed to Pence. So I think there's going to be a political calculation: Let's just cripple Trump, but let him kind of stumble to the finish line. Obviously, I could be wrong about this. There could be much graver revelations of wrongdoing. And then also, you need two-thirds in the Senate to convict him and remove him.
Yeah, conviction clearly isn't on the menu at this point, but impeachment may be. Talk to me about the positioning of the Democratic Party. You mentioned people being elected from Trump country, but we also have people like Alexandria Ocasio-Cortez coming in—sort of a new left. Do you think they will just form a caucus within the party, or do you think they can shift the party overall?
It's hard to say. I think there's going to be a massive war over exactly that. I think the Democrats are likely to do well in the midterm elections, and that's going to help Democrats mask a lot of the problems we were talking about earlier.
But over time, I don't think the Democratic Party can be sustained in its current formulation, as this corporate-friendly, corporate-funded, corporate-branded party. If you look at Western democracies, exactly those kind of parties are disappearing, like the Blairites in the UK and the Socialists in France, in favor of these harder, more ideological factions within what had been broadly the left. And I think that's going to happen in the U.S. Probably it'll take longer, but I do think that's where the trend is headed.
I wonder how that connects to the Russia story. We see people like Ocasio-Cortez and Ilhan Omar
[17]
A Minnesota progressive who is poised to become the first Somali-American member of Congress.
coming into the party with all this new energy, but at the same time, you have Adam Schiff getting love for the Russia investigation from people who probably don't know very much about his record on surveillance and national security.
[18]
Schiff, whose campaigns receive substantial funding from defense contractors like Raytheon, Northrop Grumman and Lockheed Martin, has "applaud[ed]" the military intervention in Libya and called for an escalation in Syria, including a no-fly zone. In January, he voted to extend the warrantless wiretapping of Americans for another six years.
How do you reconcile your hope that the party is evolving in a certain way, with your fear that the party is willing to reward anyone who opposes Trump?
My principal concern over this monomaniacal obsession with Russia is that it is elevating not just voices, but a mentality and worldview that I think is harmful, and also not politically viable. There's a huge number of people who are paying a lot closer attention to politics for the first time because of their fears of Trump and who are being inculcated with these values of jingoism and militarism.
That's very much the ethos of this attack on Trump from the Russian perspective—he's a traitor, he's committing treason. I mean, they all sound like William Buckley or J. Edgar Hoover. They're reading from that script and affirming those values: You don't meet with bad foreign leaders. You have to show strength, which means never cooperating. Reagan was accused of being a useful idiot by the far right when he would meet with Gorbachev. This is the same kind of language and the same kind of mentality. I realize there are some differences because of concerns that Trump is beholden to the Russians, but the people who are leading this charge are very militaristic and are very imperialistic, and do have a long history of being pro-war like Adam Schiff, like obviously the neo-cons who have been rehabilitated, like the leaders of the security state—and I see this becoming, even more than it was before, the defining force of the Democratic Party. I think it's extremely harmful, and I think it's postponing politically this rejuvenation that's needed if Democrats are going to compete for the long term as an alternative party to the far-right movements that are succeeding all over the world.
But it's not just Clapper and Brennan and Schiff. It's also the Obama podcast bros,
[19]
Former staffers from the Obama administration, now running the "Pod Save America" polemical juggernaut.
who came out of an administration that was not possessed of this impulse toward Russia. They're big into Russiagate now. Or a genuine progressive intellectual like Rachel Maddow, who is not spending very much airtime on income inequality and police brutality and public education—the issues you might imagine at this moment when Ocasio-Cortez is ascendant. Rather, she's exploring the granular developments of the Russia probe, night after night.
Exactly, and I mean, leave aside the substantive disagreements that we explored earlier. Just look at things politically: During the Cold War, the reason the Soviets were an effective, scary villain is because Americans were told that they were godless and highly repressive. Osama bin Laden and al Qaeda worked because they were Muslims and very menacing and foreign—but also because they actually flew planes into two huge skyscrapers and caused them to come tumbling down in the middle of New York. So not much work was required to convince people that they were actually a threat to the American way of life.
I really just don't think that many Americans who don't watch Rachel Maddow are waking up in the morning with Vladimir Putin in the Kremlin anywhere near the top of their list of concerns. The Democratic Party leaders, the main media representatives and the national messaging are all focused on an issue that I don't think people care much about, and don't perceive will make their lives better.
Certainly, airtime is zero-sum. Every hour you spend on Russia, you're not spending on other things. But somebody like Maddow might say, "Russia is the mechanism by which we challenge this president so that we can advance other priorities." I mean, I don't want to ventriloquize for her, but I would imagine there are some people who feel like the focus on Russia is what's most likely to get Trump out of power and stop putting children in cages.
I think you're right, but I don't think if you're a journalist, your obligation is to devote yourself to whatever is the most politically effective argument. I spent my time for a long time on surveillance, which is an issue that I didn't think was very politically significant, but I thought it was the most important substantively. So if she were to say like, "Hey, I'm spending my time on this not because I think that people care about it, but because I think it's the biggest and most important story," then I think that's totally valid. Because her job isn't to win. That's the Democratic Party's job. But I think what you said is her reason. Even though she's a journalist, I think she's also an anti-Trump polemicist and an activist.
I don't accept that a journalist shouldn't be political. It's fine for some journalists to have a political agenda.
Yeah, I'm totally fine if that's their goal. I have my own political goals, and you know I'm very open about it. But I don't understand the line of reasoning that Russia is the most effective way to get rid of Trump. What's the mechanism to get rid of him that way? You and I have talked about the extreme unlikelihood that he would actually be convicted in the Senate.
"Extreme unlikelihood" may be overstating the likelihood.
OK well, a very highly unlikely unlikelihood!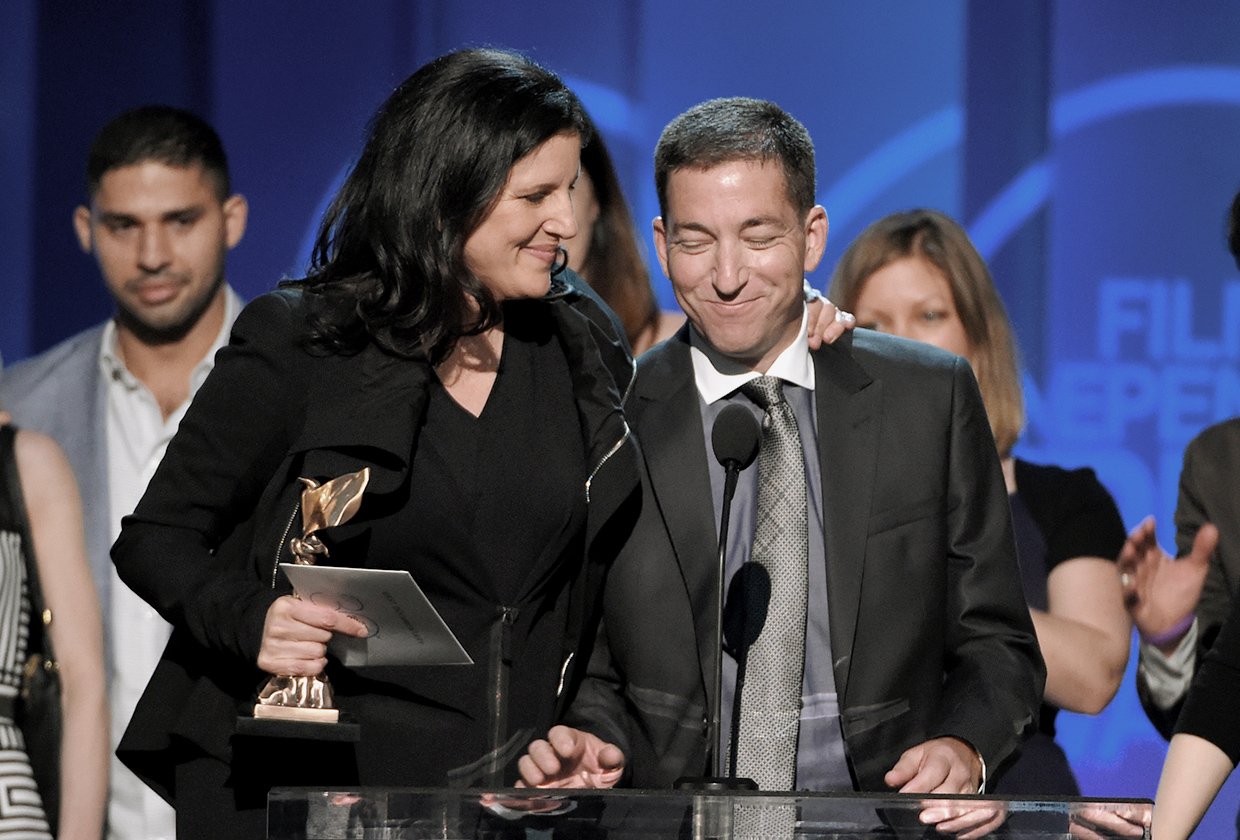 Has Maddow invited you on to throw down on Russia?
No. Never, never. I'm pretty sure I am banned by MSNBC. I used to be invited on constantly during the Bush years, and even into the Obama years. Then it kind of tampered off toward the end of the Obama years, when I was criticizing Obama.
Do you have any misgivings about spending so much time on Fox?
No. And I'm not just saying that because I'm inventing some justification. When I first started blogging, back in like 2005 or 2006, my primary audience was liberals, because I was mostly criticizing Bush and Cheney. But because I was writing about executive power and the imperial presidency, the Cato Institute started taking an interest in my work, and they invited me to come speak. A lot of liberals were confused and angry and indignant, like how can you go and speak at the Cato Institute? I wrote something about how, if you believe in the things you're saying, and you think what you have to say is important, you're necessarily going to maximize your audience and seek out people who have different ideologies than you have, to try and persuade them to think differently about the issues.
I probably wouldn't go on Stormfront radio, like actual Nazi party channels—and no, I don't think Fox is the equivalent of the Nazi party.
Well, Tucker Carlson gets close to it. Did you see his thing on South African land reform, and white farmers being under siege? Those are
white nationalist tropes
.
Yeah, they definitely get close to white nationalist tropes. I mean, the whole immigration thing is intertwined with white nationalism, but I think we ought to reserve Nazism for people advocating genocide. Anyway, my view has always been that you should judge people by what they say, and not where they say it. I don't have a moral obligation to stay off TV if Wolf Blitzer and Rachel Maddow aren't inviting me on their shows.
Has it been frustrating to spend so much time writing about this media narrative on Russia? You've said the role of a journalist is to go after "the people who wield the greatest power." There must be days when you'd rather study leaked EPA files and hold the administration's feet to the fire, instead of fact-checking the media.
Two things about that. One is that I did start doing a lot of reporting in the last year and a half about industrial agriculture and factory farms, and the revolving door at the Agriculture Department. It's always been the case, but it's way worse under Trump that people who are completely invested in the agriculture industry are responsible for implementing the minimal regulations on the treatment of animals in our food supply and environment. So I do want to be doing that.
But having said that, it's not just the media—the blob, the deep state, the military-industrial complex, whatever you want to call them, I think that is a really powerful faction, and I think that they are really at war with Trump. And a lot of what they're doing is really damaging. But yeah, I do wish that we would be focusing more on the stuff Trump is really doing, as opposed to these Tom Clancy espionage thriller fantasies.
Do you think that the reporting on financial corruption in the Trump organization has been more substantial than the reporting on election interference?
Oh, infinitely. To the extent that I think there's a real Russia scandal, I've always felt like that's where it lies. There's this new axis of power, this kind of emerging alliance between Saudi Arabia and the United Arab Emirates and Israel and Russia and Trump, and the alt-right movement generally. There are a lot of stories that I find really interesting about Emiratis and Saudis buying apartments in Trump buildings for way above the market price. I'm sure Trump is financially linked to Russian organized crime, and Russian banks, in all kinds of dirty ways that involve money laundering and tax evasion. That stuff I think is 100 percent real and genuinely urgent and pressing.